Cumulus DAM
Creative Folks are certified Canto Sales Partners, and have helped many digital media agencies take ownership of their assets by delivering customised Cumulus DAM systems.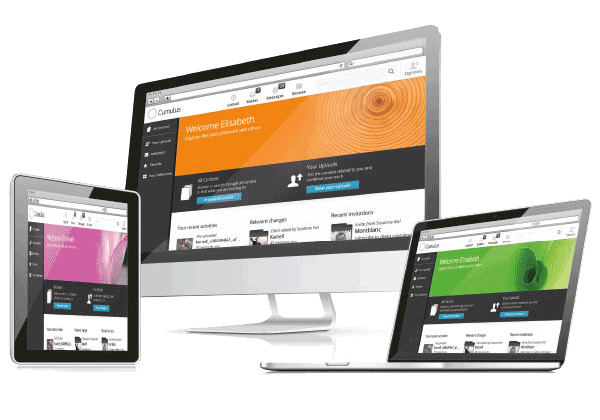 Cumulus enables companies to easily organize, find, share and create digital content — on any platform
The Most Powerful Search Available
Enter keywords and phrases to find any file. Search via category browsing, keywords, customizable queries and based on filters and associations you define. Cumulus can be fully customized to track asset relationships, so that all files used in a particular layout or publication can easily be found and viewed.
Search fields can be standardized across your organization or each user can choose his or her own. Cumulus categories make it easy to support any taxonomy. Nest categories to build hierarchies. Drag and drop files to make fast category assignments. Advanced search queries can be built easily and shared among users.
Cumulus lets you see all presentations that contain a certain image file, and enables you to instantly find all files in a particular presentation via file association.

World Class Metadata Tools to Manage Import Assets
Add files in any format manually or automatically from a workflow step. Built-in metadata support for IPTC, XMP, EXIF and metadata mapping to other standards gives organizations the industry's most complete support for managing production file formats.
Cumulus captures a mountain of metadata when a file is cataloged. Cumulus knows the fonts used in layouts, Adobe Photoshop layer details, the frames of videos, the sample rate of audio files and a virtually unlimited amount of other format-specific information. Easily assign metadata to individual files; or bulk upload content based on templates, user-defined business rules and drag and drop functionality to assign metadata en masse. Configure metadata fields to appear as radio buttons, text fields, color labels, drop-down menus and other visual elements. Find Files based on any metadata values at any time. Preview PDF, PowerPoint, audio, video, Flash animation, jpg and many other common file types, directly inside Cumulus.
Metadata can be written back into many file formats, to ensure copyrights, licenses, contact information and other important values remain with your assets as they are distributed.

Platform Friendly
Access Cumulus online or from a desktop client application.
Cumulus supports iOS mobile devices, Macs and PCs. Run the Cumulus Server behind your firewall on Windows, Linux or OS X; or with Canto's cloud-based Hosted configuration. Mix and match platforms so users and IT get exactly what they want.
Cumulus offers distinct access points, designed for different types of users:
Cumulus Sites
Customizable web portal used to quickly search, find and download assets. Visitors may add files to a basket for simple bulk download. Rate, sort, filter and preview thumbnails and hires files. Sites allows public, limited-public or full-password protected access to images, reports and other rich content you choose to publish from Cumulus.
Cumulus Web Client
Now with Cumulus 9, you now have a web-based workspace to add new files, edit metadata, assign keywords and categories, view "your uploads", download, and convert file formats.
Cumulus Native Client
Administrative desktop workspace designed for Cumulus power users, available on Mac and PCs.
Whats New in Cumulus 10.1.1
Brand New Web Client, Cumulus Video Cloud, Database Optimizations, and more.
Cumulus X
Cumulus X ushers in the neXt level of enterprise digital asset management. X now introduces not one, but two, new mobile-first technologies that provide truly seamless and powerful connectivity to your visual content from anywhere, at anytime. Cumulus X offers the best user experience imaginable. And the most sophisticated RESTful API for DAM, ever.
New InDesign Client
The Cumulus InDesign Client is the ultimate time-saver that lets your creative team access and work with assets cataloged in Cumulus, directly from within Adobe® InDesign®.
Cumulus iOS Mobile App
Canto has rebuilt the Cumulus mobile app from the ground up, and it looks amazing on both iPad and iPhone. And the best part is, it's now included with every Cumulus X install. Search, comment, collaborate, markup, review, approve, upload and download content anytime, anywhere.
Cumulus Portals
Reinforce YOUR brand when sharing large files. Cumulus Portals gives you a better option for sharing and collaborating than non-branded, drop-drive boxes. Create as many different branded portals as you need. Impress and save money. This mobile-responsive technology is based on HTML5 and Bootstrap™ and offers unlimited read-only / download-only user access, and built for massive concurrent usersCanto RoboFlow 9.0 –Less is more
These are just a few of the added features and improvements in Cumulus 10.1.1. To find more and to organise a Demo please contact us.