It's been a happy 4 years at Alexandria but to help us better service our customers we need a bit more room and a change of office layout, so we are moving to new premises - November 19th and 20th.
Our new location will be Suite 501, 83 Mount Street, North Sydney NSW 2060. We also have a new PO Box address so please update your records with details shown below. Due to the beauty of VOIP telephony you won't need to remember new phone numbers as they will remain the same.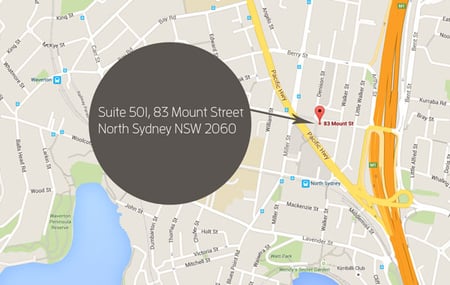 Our new details:
Creative Folks
Suite 501, 83 Mount Street
North Sydney NSW 2060
PO Box 6187, North Sydney 2060
Ph:1300 136 557 or +61 2 9516 2677
Ever the technologist, we are taking the bold approach of saying goodbye to our fax number when we move to our new office. If you would like to send any communication, a scanned copy can be sent to info@folks.com.au.
From 4pm Friday afternoon (20/11/2015) our phone line will be re-directed to our Service Delivery Manager - James Hill with normal operations recommencing Monday morning.
We have enjoyed doing business with you whilst at Alexandria and appreciate your ongoing support as we transition. We look forward to welcoming you at our new location very soon.