Creative Cloud for Teams
Once you get your team on Adobe Creative Cloud, you'll never look back. The industry-leading creative apps and services are constantly updated. Collaboration is easier than ever, on any device. And managing licenses basically takes care of itself.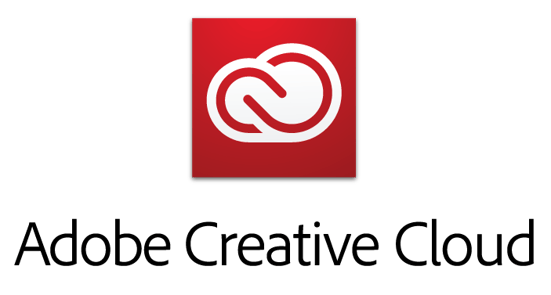 ---
Exclusive features in Creative Cloud for teams

Cloud storage
Get 100GB of file storage with the Complete plan or get 20GB with the Single-App plan. Capture all the activity related to your files in one place: upload new versions of your work, maintain past versions, and post comments and feedback.
Creative Cloud Packager
Centrally deploy and update all of the Creative Cloud apps, or a customised subset, across your organisation using Creative Cloud Packager. Or enable users to install and update apps on their own.
Centralised administrative tools
Easily add, track, and reassign both Complete and Single-App seats of Creative Cloud for teams across your organisation through the intuitive Admin Console.
Expert support
The Complete plan includes exclusive access to Adobe's expert support organisation. Every year, each member of your team gets two one-on-one sessions with an Adobe product expert, and administrators get advanced 24/7 tech support.
---
Why Creative Cloud for teams?
Hundreds of new features added since CS6.
With Creative Cloud for teams, you get the latest features as soon as they're released. Since CS6 we've added hundreds of new features in Creative Cloud to improve productivity, make everyday tasks easier, support the latest standards and hardware, and help you create even more amazing work.
A frictionless workflow between desktop and mobile.
New Adobe mobile apps extend the power of your desktop apps to your devices and tightly integrate with them to help your team members be creative anywhere. Plus, new services like Creative Cloud Libraries enable a seamless workflow so team members can create across desktops and devices.
Lower up-front costs.
Lower your business's up-front costs, reduce compliance concerns, and ensure that your creative and marketing teams always have the most up-to-date tools
Created for evolving teams.
The Admin Console makes it easy for IT to add or reassign seats anytime with just a few clicks. Billing catches up at your next payment cycle. Deploy apps and updates your way — either handle it centrally or let users install as needed. Users can start downloading and using apps immediately.
Secure cloud storage and team collaboration.
Get 100GB per user of secure cloud-based storage to collaborate and share files and folders — all accessible from your desktop, smartphone, or tablet. Maintain version control, stay on top of changes, and collaborate more seamlessly.
Training for success.
Creative Cloud for teams includes access to hundreds of video tutorials for a range of skill levels. Users can view them in a browser, on an iPads, or even in desktop apps like Adobe Photoshop CC and Illustrator CC to get the know-how they need for the project at hand.
Download the Creative Cloud for team PDF overview and discover more.
---
Creative Cloud for teams comes in two plans—Complete and Single App.
The Complete plan includes all the CC desktop apps, extra services, and exclusive features Creative Cloud for teams has to offer. But if you need only one CC product such as Photoshop CC or Illustrator CC, the Single-App plan offers access to the latest version of one desktop app of your choice, as well as 20GB of cloud storage, Behance ProSite, and access to Typekit. Contact our sales team to learn more about the Creative Cloud for Teams plans and discover which one is a best fit for your growing needs.