Adobe Experience Manager Mobile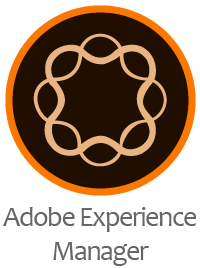 Creative Folks are proud ANZ Adobe Business Solutions partners.
Depending on the client requirements and situation; we recommend a range of platforms including Adobe Experience Manager Mobile ('AEM Mobile'). It is one of the most powerful and premium Mobile App Publishing platforms on the market backed up by Adobe Systems.
We are the 'one-stop-shop' that can help you with the whole process of integrating AEM mobile into your business systems.
AEM Mobile is recommended for corporate enterprises, higher education and content publishers to build and manage mobile apps. It is a powerful mobile app platform that displays content in an interactive, compelling way and also drives action through integration with content management systems, inclusion of device-level capabilities, and connections with mission-critical business systems.
It is powerful for both 'internal' and 'external' use cases for content delivery via on-device apps.
Talking internally; AEM Mobile has empowered many sales managers, course trainers and teachers/lecturers empower and engage their employees and students like never before whilst increasing the amount of insight they have on their behaviours.
Externally; AEM Mobile is one of the most powerful platforms on the market to deliver engaging digital content and present it in a compelling manner with extended functionality to allow you to continually engage with your customers and extend the interactivity with your brand. .
Key aspects include:
Integration & Leverage: The ability to leverage content from enterprise systems like Adobe Experience Manager and the associated Abobe Marketing Cloud suite of applications
Speed & Powerful Functionality: Design and production capabilities to rapidly prototype and build mobile apps.
Apache Cordova Integration: An extensibility framework to build mission-critical app components.
Analytics: With Adobe Analytics integration, it helps the enterprise understand how users are engaging with the apps.
In summary; we recommend AEM Mobile for enterprises with the supporting infrastructure that use other Above Marketing Cloud products who demand the best in mobile publishing.
To learn more and for any questions, please contact us here.