ELVIS DAM
Elvis DAM – Unleash the power of your digital assets

In today's publishing and digital marketing world you need to create the right visuals fast. Whether it's a unique editorial image, a banner ad for a new campaign or the latest product shots, it needs to be beautiful, on-brand and useable for any channel.
Elvis DAM helps you to create incredible assets, and enables creatives to collaborate more effectively. All files are stored in a single location, giving you maximum control over when and where assets are used. Being an open platform with unlimited scalability, Elvis DAM is an instant fit in any organization's technology landscape.
"Because of Elvis our marketing content is more fresh and up-to-date and interesting."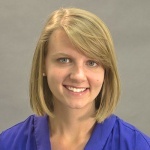 – Alex Finley, Marketing Project Manager at Big Ass Solutions –
Accelerate your creation process
Edit your layouts and images directly from Elvis DAM in Adobe InDesign and Photoshop. Elvis keeps track of all your file versions, while allowing you to collaborate more effectively.
Creative Cloud integration
Automated versioning
Collaborate on designs
Share and distribute anywhere
Share your final materials with local offices, stores or colleagues using the Elvis Brand portal, and allow them to download the file they need, on-demand.
Brand portal
On-the-fly renditions
Publish anywhere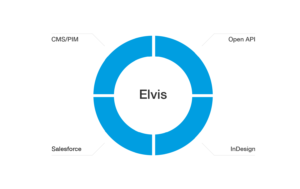 Technology
Elvis DAM has the most modern technology stack on the market today. It's infinitely scalable and its REST and Webhooks APIs enable any integration scenario.
Elasticsearch powered
Scalable platform
API's ensure fit in technology landscape
Single sign-on support
Enterprise grade security
Start using Elvis DAM from as little as $125 AUD per month
On-premise
You can run Elvis DAM on your own server(s), enabling full control and fast access to large files. With the Elvis APIs you have the ultimate flexibility for integrations and custom functionality.
Private cloud
Elvis DAM can also be deployed in AWS or Azure as a private cloud solution (PaaS). You have all the benefits of the on-premise version, and you can outsource your IT architecture.
Public Cloud
Swivle is WoodWing's DAM cloud solution. It gives you unlimited storage, intuitive file management, easy collaboration and more. Get started today. Sign up now, pay later. Find out about our SaaS solution.
LATEST 2018 BROCHURE DOWNLOAD HERE