Organisations of any kind and size have the need to get hold of the digital chaos in their daily workflows – it is crucial to implement strategies and solutions for the effective and efficient management of digital assets. Nevertheless, it is often difficult to describe the business case for sitecore digital asset management.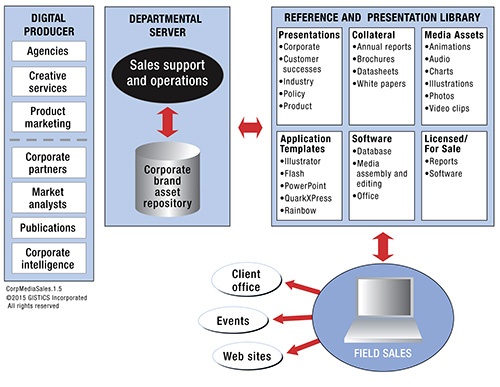 This 24-page white paper, Building a Business Case for Digital Asset Management, covers insightful details on:
What types of digital files should management consider putting into an asset repository?
What distinguishes various types of digital assets?
What makes a computer file into a digital asset?
What is an enterprise asset repository?
What are the key functions of DAM to assist with marketing operations?
What are the key elements of workflow in a DAM?
What ROI payback model illustrates many of the difficult-to-quantify benefits of an IT investment, specifically DAM?
What differentiates the typical ROI for enterprise, departmental, workgroup, and desktop solutions?
What is one of the largest and most overlooked costs of a marketing operation?
What constitutes a marcom supply-chain?
What type of system will a firm need to automate the global delivery of marketing and sales materials, and training to field staff and partners?
What constitutes an enterprise solution for unlocking the value of digital assets?
How can activity-task automation speed final-form marketing content to market and lower costs, unlocking the full value of multi-purposed digital assets?
How can the automation of just 18 common activities in marketing, production, sales, and training save $1,604,602 per year?
How can an agency account manager serving a large firm locate an ad spot, acquire client approval, and send it to production, saving $168,360 per year?
How can a marketing manager in a large firm acquire stock images and publish them to an extranet portal and corporate website, saving $32,760 per year?
How can a rights management specialist in a large firm clear all rights for ad footage used in a regional market, saving $252,480 per year?
How can a marketing manager in a large firm speed the distribution of media kits worldwide, using automation and web-based self service, saving $116,885 per year?
How can an inside salesperson in a large firm rapidly acquire sales presentations and videos for an online sales pitch meeting, saving $29,899 per year?
Simply fill out the form and a copy of the white paper will be sent to your mailbox.