Marketing Resource Management (MRM) is a set of software tools that supports strategy and workflow optimisation for marketing departments.
These tools help marketers manage and centralise projects — whether they are entire campaigns or one-off tasks — while providing an integrated environment for content planning, production, governance, and execution.

Planning, scheduling, and budgeting
Sitecore's Marketing Resource Management, which is part of Sitecore Content Hub One unifies content planning, production, collaboration, and campaign management with a single, integrated solution. Marketing Resource Management is a key piece and uniqueness of Sitecore Content Hub One and solves the puzzle for managing briefs, tasks, campaigns and resources as it is directly integrated with the content marketing in CMP and assets in the DAM.
For example, when planning a marketing campaign, you need to coordinate content and design with social media distribution. When planning these campaigns, it is important to plan not only the content you need but also when you will publish the content and how much it will cost to implement the campaign.
While all Marketing Resource Management software solutions have features that overlap, some like Sitecore Content Hub give more value through added functionality of DAM and CMP, including alignment of your marketing teams, processes, and outcomes, such as Return on Investment (ROI).
Marketing Resource Management provides a marketing calendar for you to plan upcoming campaigns; you can leverage metadata to accommodate for complex schedules across channels, markets, and brands. The collaboration and proofing tools help you plan campaign briefings and strategic blueprints across your marketing team. What is more, dashboards provide managers with an overview of campaign progress and demonstrate the coordination of activities and resources.

Managing content workflow
A solution like Sitecore's Content Hub seamlessly integrates built-in content management tools to streamline collaboration between internal and external teams, no matter the size of your business. Their cloud-based model enables seamless collaboration, sharing, and approvals across teams, departments and locations.
Before you can start optimising Marketing Resource Management, it is important to articulate your workflows. There are a few elements and processes that need to be consistent throughout your Marketing Resource Management cycle to keep projects moving. In ensuring they are, your company can adapt and respond to the changes that happen in the market.
Workflow optimisation is an integrated part of most value-adding Marketing Resource Management systems. Once you identify the different types of projects your team is involved in, you can map and optimise them across your departments, including the marketing department. You can then allocate your employees' resources, time, and tasks to improve your overall output.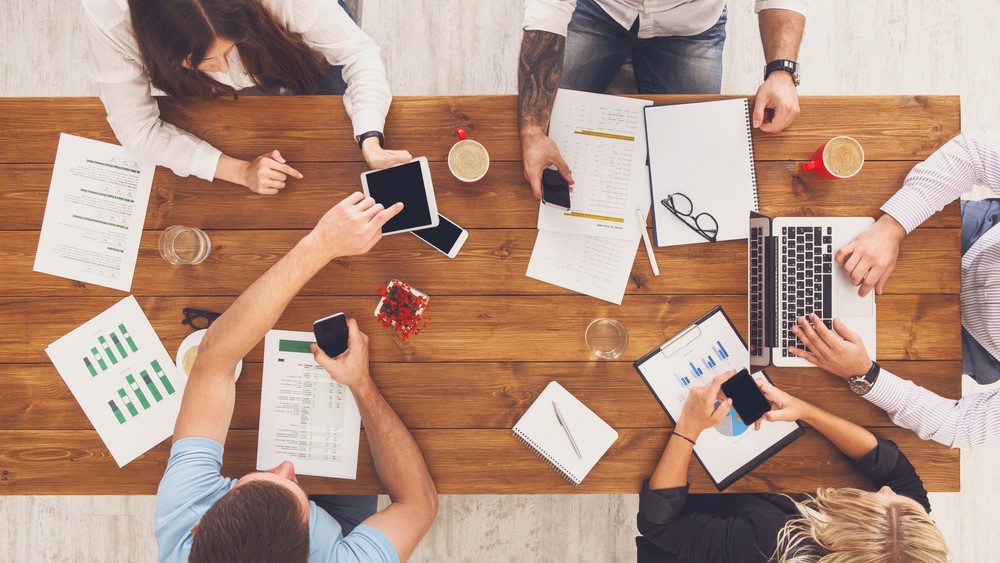 Aligning content with campaigns
Good Marketing Resource Management does not conflate content marketing and product marketing but leverages both types. Striking a balance between content marketing and product marketing is essential, but you should avoid combining the two.
A solution that combines all the aspects of product marketing and content marketing under the same roof is the only way forward. Content Hub's Marketing Resource Management suite is relevant to all companies regardless of size. It helps you ensure your workplace remains productive and operates to its full potential at all times.
Ideally, you want to find a Content Marketing Platform (CMP) that meets all your Marketing Resource Management needs, such as organising marketing campaigns and content production. Instead of marketing from your position as a products or services provider, a workflow shifts the customer's focus. It is about your customer, not you. Proper Marketing Resource Management identifies and targets the specific challenges and opportunities of your target audiences.
Maintaining brand compliance
A Marketing Resource Management workflow is not just about the steps your team should take: it should also be reflected in your distribution strategy. Sitecore's Content Hub includes robust DRM, which ensures brand compliance and reduces risk.
DRM specifies three dimensions:
Channel (e.g. Facebook, LinkedIn, your own website)
Geography (e.g. EMEA, APAC, Europe, Australia)
Time (e.g. 2021 calendar year)
If you are reusing assets across several campaigns, it can be about reusing an asset from one campaign for another. For example, if a model is paid for her photo to be distributed in a print magazine in Australia in 2020 and her contract specifies this, the images when managed in your Marketing Resource Management workflow need to have this metadata, so you know that you can't then re-use the image on social media without paying them or the agency more.
Get started with Sitecore's Content Hub
Finding the right platform for Marketing Resource Management ensures you can keep up with your organisation's growing content needs while maintaining brand consistency. At the same time, your teams will receive the tools they need to create content quickly and manage searches and privileges within one solution. When planning for your organisation's future, you need to think of your Marketing Resource Management technology stack as the cornerstone of your growth and development strategy.
Take control of your marketing resources with Creative Folks, the authorized Content Hub Specialist in Australia. Harness the power of Sitecore Composable DXP and let our expert teams implement Sitecore's Marketing Resource Management solution for your business. Get in touch today to learn more!