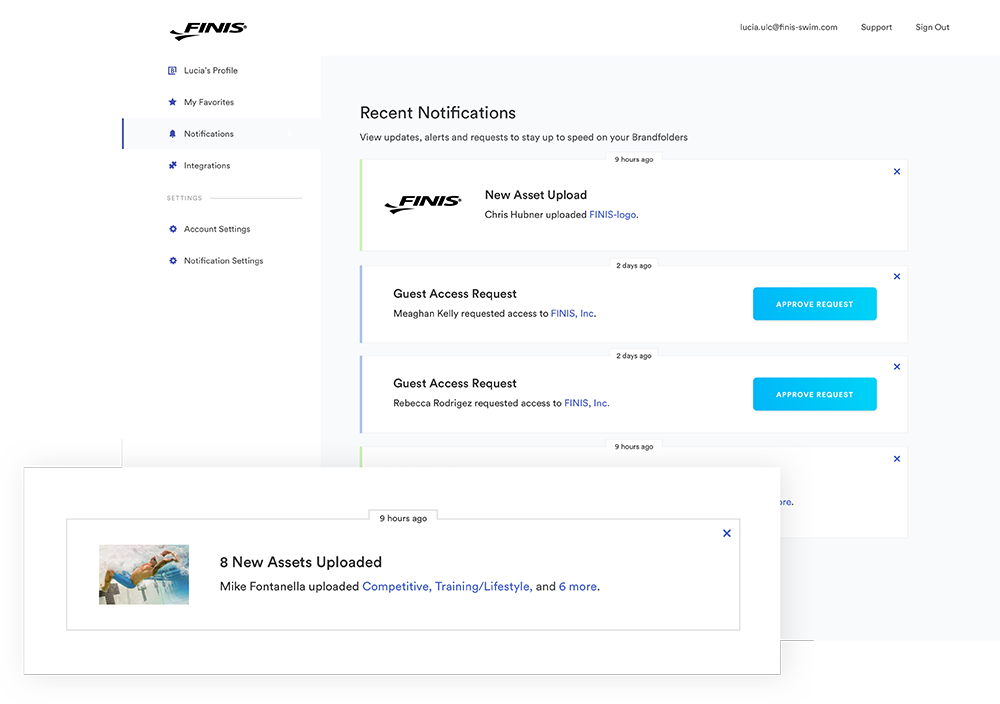 A bad workflow will undermine the creation of brand assets, no matter how talented the team. Find out what workflow tools your DAM needs to keep production on track.
I have worked for more than nearly three decades with brand managers, creative agencies, corporate marketing teams and major publishing houses. In that time I've seen a lot of what does and doesn't work in the production of creative assets.
In my experience the success or otherwise of creative production boils down to one thing: the workflow. You can have the smartest creatives and savviest brand managers in the universe, but you'll almost invariably undermine all of that with clunky processes.
Brand management workflows present particular challenges. I've written before about the complexities of dealing with brand assets in the wild and the importance of maintaining rights controls once assets have left the safety of your company's network, but guaranteeing the reliable and efficient handling of assets within the organisation is just as crucial.
Bad workflows mean overproduction, wastage, double-handling and chaos. Which version is the right version? Who gets final approval? Who fixes the mistakes? Where do you send it after you've worked on it? How do I alert the next person to start working? How do I easily find out the current status? How do I know how close a job is to completion?
What workflow functions should a DAM have?
I always tell my clients that an effective workflow is a product of people, processes and technology, and that choosing applications ought to be the last step in any workflow reengineering project (something I go into in more detail here). But during my years in this business I have had the opportunity to both observe and implement many different DAMs, so I have a pretty good idea of what workflow capabilities a good DAM ought to have.
You could break it down in a variety of ways but at a high level brand managers should expect their DAM's workflow tools to deliver the following:
Asset certainty – Knowing where assets are, what their approval status is and being able to easily track and restore changes through the asset lifecycle.
Integrated communication – Messaging and comments within the application environment.
Process automation – Minimising labour overhead on repetitive processes.
Asset security – Ensuring assets are protected and can only be accessed by the right people at the right times.
Brandfolder, a modern DAM built specifically to meet the complex needs of marketers and brand managers, delivers on all of the above requirements, which is one of the reasons Creative Folks partnered with them late last year.
Brandfolder and your workflow
Asset certainty
Using Brandfolder's intuitive web-based interface you can upload assets, review them, check them out for editing and then check them back in as a new version. You can also review the version history to compare changes across the asset's lifecycle, and restore previous versions if necessary.
Brandfolder can also be integrated with workflow tools like Jira, allowing you to trigger certain actions within Brandfolder. For example, use Jira to manage the production of assets and then create a function to upload completed assets to a specific section of your Brandfolder once the issue has been moved into a completed status.
You can even combine the Jira workflow integration with Brandfolder's own approval functionality, which allows you to hold assets as "pending" until one or more designated admins have reviewed the content. Pending assets will appear in the approver's "approval required" section of their profile until they give the all-clear.
This means that not only do you have visibility of the production process, you can be sure that only assets that are ready to be shared are made available.
Integrated communication tools
With Brandfolder, all communication relating to the production of an asset can be done within the application environment itself. Simply add a comment to an asset and tag your relevant teammates in to generate both in-app and email notifications, or use the Slack integration and let the bots keep you in the loop.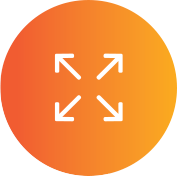 You can also add a comment when checking out the asset for editing, allowing you to explain why the asset is checked out and what edits will be made.
Keeping all communication about the asset attached to the asset itself also provides a valuable audit trail for later review or performance measurement.
Automation
I've written previously about Brandfolder's templating function as a great tool for brand consistency, especially in relation to local area marketing, but it provides valuable workflow benefits too. Templating streamlines production and reduces delivery times by eliminating duplication, lowering risk and facilitating the removal of review and approval gates.
With Brandfolder you can also set up automated daily and weekly emails for important updates about the status of assets and reminders about any outstanding work that needs to be done. Automatic push notifications can also be sent to users who have engaged with an asset when that asset is updated.
Automation is also available for lifecycle management, with new versions of packages able to be automatically distributed to users who downloaded a previous version. And if you take advantage of Brandfolder's content delivery network (CDN), assets embedded using CDN links will automatically update when new versions are created.
Security
Many brand assets are incredibly sensitive and business-critical, so it's important that your DAM has built-in systems for preventing unauthorised access. With Brandfolder you can both control what assets are available to be viewed and edited and for what periods of time. That way, you can work on an asset within a shared or public-facing collection but keep it hidden until final approval. You can also revoke access to assets at any time as part of asset lifecycle management.
More than just a repository
US company Rand McNally, a trusted source for maps, navigation and travel content for the consumer electronics, commercial transportation and education markets, became a Brandfolder customer in 2015 when a rebrand prompted them to upgrade their approach to digital asset management.
Rand McNally uses Brandfolder to house, share, and manage product imagery, logos and a brand style guide but, as design director Joerg Metzner explains, Brandfolder is more than just another kind of asset repository for them.
"We needed to make new logo and brand files easily available to the whole organisation," Metzner says. "I looked at a variety of solutions for our brand assets, and I looked at how we could best disseminate those assets in a way that would ensure that they're always correct."
The company had been relying on a central FTP server to maintain an accurate store of assets, but it was a losing battle. "Everyone was on that FTP server," Metzner explains, "so it was hard to locate specific assets for specific projects.
"There were folders set up to push PR and sales, too, but these folders were difficult to access and you had to dial in. Many times, it was impossible to find what you needed.
"Brandfolder has been the perfect platform to make our new brand assets, like logos and product images, easily and quickly available to the entire organisation. I love knowing whether an asset is up to date, or whether it needs the newest version added or created."
Conclusion
For outcome-focussed executives, the "how" of asset production is too often an afterthought, lost in the excitement of the "what" and the "when". But off the top of your head I'm sure you can recall half-a-dozen projects that missed the mark because due consideration was not given to the meat and potatoes of how things get done.
That's why DAM workflows are so important. And although many DAMs claim to possess native workflows my experience is that you should treat those claims with healthy cynicism. Brandfolder's simple and intuitive workflow tools, however, facilitate effective brand management by giving brand managers certainty, simplifying collaboration between teams, providing in-app communications, automating manual tasks and limiting access to the right people at the right times.