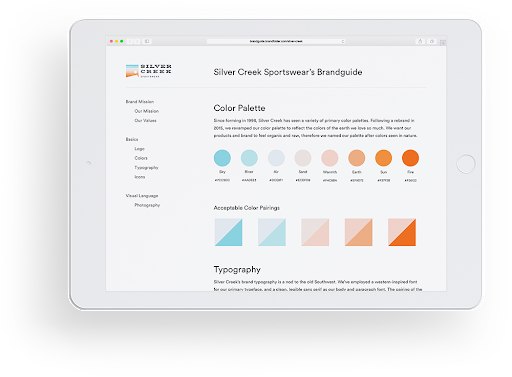 For brand managers, keeping track of brand assets creates massive operational overhead, but one DAM platform has the power to make life a whole lot easier…
Digital asset management has exploded in the past decade. As companies produce and distribute increasingly large volumes of digital assets, DAMs have become an essential tool for managing the creation, organisation, publication and storage of those assets.
There are now, literally, hundreds of DAMs on the market, and while choice favours the customer, a competitive market also means organisations need to be confident in their vendor selection process to ensure they're getting the best product at the best value.
When selecting a DAM to underpin your organisation's best-practice brand management there's a lot to consider. Does it integrate with existing business systems? How seamless will the implementation be? Is it feature-rich and are those features valuable? Does it meet my organisation's security standards?
For brand managers, one of the primary considerations must be this: does it reduce operational overhead by streamlining the distribution, updating and monitoring of brand assets?
In other words: does it make my life easier?
What functionality do you need?
You can slice it multiple ways, but the functional necessities of a DAM for brand managers largely fall into three buckets:
Asset lifecycle management – The ability to easily modify or update assets, edit metadata and record new versions.
Distribution and control – Sharing and publishing assets, redistributing whenever changes are made and controlling what assets are able to be used, by whom, in what ways and under what conditions.
Monitoring – Tracking how and where assets are used, generating notifications and providing reporting.
Many DAMs are great at one or two of these but very few possess the full suite of functionality that brand managers need. The inevitable outcome of choosing a product that doesn't meet all of your organisation's needs is jerry-rigged workarounds and custom functionality that increase your implementation costs, stretch out the project timeline and cost you much more to maintain on an ongoing basis.
This is the reason why Creative Folks has partnered with Brandfolder. An innovative modern DAM, Brandfolder is one of the most feature-rich products on the market. And unlike many DAMs, Brandfolder is specifically designed to meet the needs and solve the problems of marketers and brand managers.
How Brandfolder can work for you
Asset lifecycle management
Brandfolder's asset lifecycle tools make it easy for non-creatives to make adjustments to assets on the fly. You can tag, move and merge assets in bulk, add custom metadata fields, create new versions and view or restore old versions. Brandfolder's AI will even detect and alert you to duplicate assets, while bulk asset editing, allowing you to convert file formats and resize assets en masse, will save you time when you need to supply content to different specifications.
The video editing functionality is especially powerful: you can convert videos to different formats like animated gifs or audio, resize and clip them, add watermarks and manage rights. Not only does this empower brand managers to do the work that creatives might have previously done, it eliminates the need for often expensive video transcoding software.
Distribution and control
Sending brand assets to asset users – whether internal or external – is simple with Brandfolder. You can send share links or embedded CDN links for individual assets or create public-facing collections, making a selection available either privately (within the organisation) or publicly.
The beauty of these distribution tools is the powerful built-in "asset availability" controls. For example, you can set expiry dates on share links for individual assets, and you can also set an identification requirement so you can track who has accessed what assets. You can also set availability for collections, making brand assets available, for example, only for the duration of a particular marketing campaign.
And if changes are needed to be made to an asset after it's been published to any of your owned or operated online properties, the Smart CDN (which I wrote about in my earlier post, "Peace of mind: Automate rights controls to protect your brand") will push the updates to all asset instances, reducing asset sprawl and limiting incorrect content.
Brandfolder also has sophisticated style guide functionality, a CMS they call "Brandguide", that ensures brand assets are used correctly. It eliminates the need for fixed "brand books" that can quickly become outdated, ensures brand consistency for all public-facing asset uses, and allows brand managers to make site content and style changes without IT involvement.
Monitoring
Not only does Brandfolder capture event data, allowing you to track who's using your assets and when, it also provides powerful web analytics functionality.
Using the Smart CDN in conjunction with web scraper technology, Brandfolder tracks asset usage on the web, presenting usage data in the DAM and Insights interfaces. This means you can see where your assets are and how often they're being seen, allowing you to link asset performance with ROI and understand which assets are more valuable.
Intuitive and efficient
One organisation that's already benefiting from Brandfolder's brand management functionality is Ergobaby, a premium baby consumer products company headquartered in Los Angeles that retails in more than 700 locations in the US and in over 50 other countries.
Ergobaby knew a DAM platform was crucial to their marketing strategy but creative director Perry Hampton says the company's previous DAM "created more work" for the marketing team, with assets hard to locate and share.
Hampton says the ease of use and intuitiveness of Brandfolder were among the biggest drawcards.
"It's a very simple platform that's easy to use on the backend," he says. "It's also easy for our employees and distributors to use. The simplicity is key for us."
Ergobaby's Brandfolder ensures distributors have the correct assets they need to advertise and sell their products online and in-store. Distributors get high-quality, creative-approved photos of each item, plus they gain access to curated lifestyle images, merchandising information, and brand usage guidelines.
"We don't provide dedicated support to [our distributors], so the DAM needs to be easy to use and intuitive," Hampton says. "We don't have time to be fielding support requests.
"It has definitely saved our executives frustration fielding calls from exasperated distributors. It really comes down to the simplicity of finding assets quickly and efficiently. It also helps that it's more visual."
Another organisation that's streamlined its brand management operations with Brandfolder is the Australian and New Zealand arm of KEUNE Haircosmetics, a company I wrote about in my post, "How you can guarantee brand consistency while slashing costs". With its products sold at 3000 locations in two countries, distributing and controlling the assets KEUNE's clients rely upon for social media promotion was proving a time-consuming task.
Implementing a central repository of brand assets and templated collateral for local area marketing dramatically reduced the amount of time the KEUNE marketing team spent handling requests from customers.
"We wanted to give [our clients] access to marketing tools and assets they could access any time, anywhere," digital and PR brand manager Belinda Haigh explains.
"The templating function has been really beneficial. The functionality allows our salons to create their own artwork wherever and whenever they like – co-branded and in line with our style guides – without having to contact us for design approvals."
Conclusion
Your company's DAM might be great at handling and sharing large quantities of assets, but that doesn't mean it's the right tool for brand managers. Brandfolder, a DAM platform and a brand management software platform designed specifically for brand managers, empowers them to edit, distribute and track the usage of brand assets, and its powerful asset availability functionality means access can be granted and revoked at the organisation's discretion.